1# Trusted Printer Repair Dubai Services
Hire an expert printer repair Dubai team for fast and guaranteed repairs. Fix your printer anytime and anywhere.
Printers are not limited to general papers, books, office reports, and assignments. They are equally helpful for printing on clothes, coupons, licence plates, designs, and pursuing 3D models and prosthetics. Whether your small-business asset at home or a printer in your office, the printing device can start malfunctioning without warning. Your printer might refuse to print while you're away, which is not expected.
That's why you have to consider printer repair Dubai services to get a solution to your printer issue. Printer issues might vary in accordance with their types and manufacturers. Whatever your printing issue or brand might be, we got your back.
We have designed the following packages based on your printer brands:
Ricoh Printer Repair

Kodak Printer Repair
Canon Printer Repair Dubai
Brother Printer Repair Dubai
Experience our printer repair expertise with a service request today!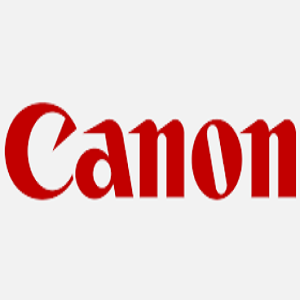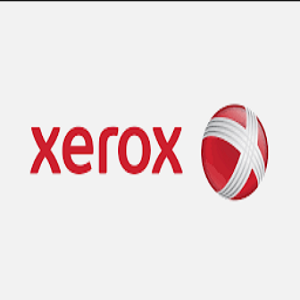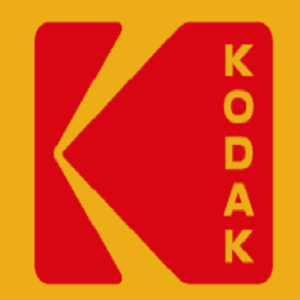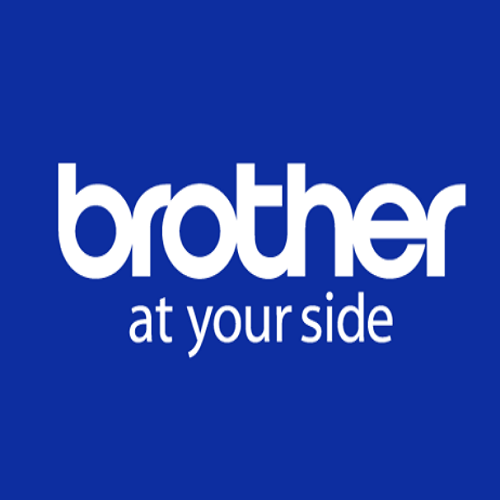 Types of Printing Devices We Repair
Repairing any defective printer is our priority. We offer exceptional repair services for the following types of printers:
Inkjet Printers
Fix clogged nozzles and resolve poor print quality on inkjet printers. Get solutions for the most common issues with us.
An inkjet printer is necessary as they are equipped with both efficiency and speed factors. However, users report high ink costs and average print quality from inkjet printers.
Our HP printer repair Dubai team can fix your HP inkjet printers. Apart from HP, we are experts in repairing and maintaining inkjet printers from other brands. Fix paper jams and ink cartridge issues with our printer repair Sharjah services.
Additionally, inkjet printers can show errors when you instruct printing from mobile devices. Address any inkjet printer issues with our competent printer repair Dubai services.
Laser Printers
Laser printers are more prone to print in wrong fonts, and output skewed images. Contact us if you are looking for printer repair near me.
You might experience that the toner of your laser printer refuses to stick to the paper. And, you might think that your printer is out of toner and you need to replace it. Well, we can assist you in getting rid of toner issues, paper jams, and other laser printer problems. We offer award-winning Brother printer repair Dubai services for laser printing devices.
Our experienced and skilled technicians can fix anything regardless of the brand. Software issues with laser printers are also recurring. Hire experts to address laser Canon printer repair Dubai errors.
Supertank Printers
Resolve printing inconsistencies with our dedicated printer service Dubai services for ink tank devices. Book a service at a reasonable price.
Supertank printers are a great solution to high-cost printing. You can refill your printer with cost-efficient ink instead of comparatively higher-end ink cartridges. In addition, you can avoid ink cartridge leaks and other associated issues. However, ink clogging problems are inevitable if you don't use the super tank printer frequently.
The reservoir, ink tubes, and cartridges can dry up eventually, and printing will be out of the question. Therefore, hire our Canon printer repair Dubai services to fix such issues. Besides this, our technicians offer printer repair Sharjah and maintenance services for 24/7 printing fluency.
Dye-Subliminal
Fix image ghosting, compromised colour saturation, and more with our competent printer repair technicians. Grab the best deals with us.
Are you noticing unclear transfers or faded lines on print-outs from your dye-sublimation printer? If yes, then we have the perfect solution to eliminate such issues. Recover your printing efficiency, speed, and proper sublimation with our Brother printer repair Dubai services.
Besides Brother, our technicians handle Epson, HP, Canon, Sawgrass, and other brands for the dye-sublimation printer category. Our experts recommend only branded and authenticated sublimation papers, inks, and more.
We offer colour fixing, solutions for sublimation mistakes, and more for your precious printing machine. Trust our expertise and book the best printer repair Sharjah technician team at your service.
Dot Matrix Printers
The old dot-matrix printer might require expert intervention due to mystic paper jams, non-uniform distribution of ink, etc. We are your one-stop solution.
Dot-matrix printers have become rare in corporate or personal spaces. However, they are not invisible yet. You might find a dot-matrix printer repair almost impossible. Search for printer repair near you. Avail our Brother printer repair Dubai or similar services irrespective of the brand to fix your dot-matrix printer.
We will eliminate cartridge issues, loud noises, irrelevant printing, unusual flashing lights, and more from your dot-matrix device. Our technicians are skilled and experienced in handling dot-matrix printers. Additionally, dot-matrix printers can take ages to print. We offer speed improvement and functionality boosters for dot-matrix printers. Moreover, get certified spare parts for older dot-matrix printers from us.
3D Printers
Are you worried about warping, weak infill, or nozzle failure for 3D printing? We got you back. Book the best service at the most affordable prices.
3D printers can save you from higher modelling and designing costs if they function without flaws. However, it's common for users to encounter 3D printing issues. Fortunately, you can restore 3D printing functionality with us.
We have formulated a specialised printer service Dubai for 3D printing devices. Our technicians can solve first-layer adhesion issues, weak infill, nozzle problems, filament oozing, and warping. Additionally, they will test the bed temperature, print speed, fan speed, nozzle height, etc., before leaving your place. Retain your peace of mind with our 100% assured results in 3D printing technology.
Photocopier
Get rid of random spots, wrinkled pages, and toner issues with our supervised photocopier services. We have experienced technicians to help you.
Lines on print-outs are the most common defects with photocopiers. Furthermore, cartridge problems, paper jams, faded printing, and anything in between might bother your photocopying experience. Mitigate these with our professional photocopier and printer service Dubai.
We can repair your device if you own a standalone photocopier or a multi-functional printer. Hire our experts before you replace your photocopier. Our technicians are highly trained and qualified to repair photocopiers and fix defective spare parts. Go for our quick and proficient printer repair Sharjah and revive your photocopier's functionality. Call us and log your service request today.
Plotter
Eradicate static electricity problems and stacking nuisances with our eminent plotter repair services. We are just a call away.
A plotter is unavoidable if you have to rely on large sheet printing. Additionally, plotter issues can appear out of nowhere. Plotters can print on plywood, steel sheet, plastic, aluminium, and cardboard. According to its medium, plotter issues can be versatile.
Well, flatbed and drum plotters are more likely to face issues with printheads. Whereas improper paper handling, slow printing, and reliability problems are other recurrent problems with the plotter. We provide compatible repair services for your plotter in Dubai, Sharjah, and the outskirts. Connect with our Canon printer repair Dubai experts and eliminate the plotter glitches.
Our Printer Repair Dubai Services
We offer a wide range of printer repair services for every type and model in Dubai.
Printer Repair
Revive your printer from poor printing aspects, lights blinking, and similar issues with the best printer repair agency.
Is an error code displaying on the connected computer or the printer's control panel? Error codes are normal if your printer senses any mechanical or electrical glitch. Similarly, your printer might blink a few times in a row to indicate a flaw. In addition, you might experience one of the following signs:
Printers don't print
Printing papers are stuck
Ink leaked on papers
The primer makes unusual noises
Such printer issues are tough to handle alone. Let our technicians assist you with the right tune-up and repair process. They offer printhead repair, ink cartridge replacement, feeder tray repair, and more for your domestic or commercial printer.
Ink Refilling
Book a service for refilling ink, toner, and filaments, no matter what type of printer you have, owing to our professional assistance.
Whether you own an inkjet, dot-matrix, or laser printer, ink refills are a must for your printer to carry on with printing. Otherwise, you might encounter the following indications while using the printer:
A warning of low ink level
Faded or unevenly distributed colour or sublimation
Streaks on printed documents
Advanced printer functions are disabled
The printer stops printing all of a sudden
Hence, refilling your printer's ink cartridges or filaments on time is important. However, you might spill a lot of ink if you're a new user. Allow our HP printer repair Dubai experts to fill in your printer with authenticated cartridges. We ensure that our technicians use only OEM products for the best output.
Maintenance & Service
Keep your printers in top-notch condition with our printer repair near your services. We have designed the services to meet every requirement.
With daily wear and tear, your printer can lose its efficiency. Therefore, you have to pursue printer maintenance. Thus, you can keep your printer's performance and efficiency unaltered. Our technicians offer amazing cleaning, inspections, and minor repairs for maintenance.
You should go for maintenance once or twice a year. If you think your printer is completely fine, you should still run regular checkups. We offer a complete printer maintenance kit to enhance your printer's speed, efficiency, and performance. Book an efficient service now to avoid sudden printer breakdowns.
Software Support
Outdated software can delay your overall printing experience. Get in touch with us to rectify them at our clean-lab facility.
Are you unable to use your printer to print? The outdated printer driver can result in such negative consequences. If you notice any of the following instances, call our experts to update your printer drivers:
The printer can't connect to Wi-Fi
Your printer doesn't sync with the computer
Advanced features aren't working
Our Brother printer repair Dubai professionals install the right software or driver for the printer. Thus, your printer can resume its function. We diagnose which driver your printer lacks, and our technicians proceed with the software installation. Grab our excellent software support for any of your printers. After all, without the right software, your printer is useless.
Printer Setup
We deliver comprehensive support for your residential or commercial printer installation. Book us anytime, and we will reach your doorstep.
If you have purchased a new printer, installing it correctly is very important. If you miss any driver installation or primary setup process, your printer won't start or print anything. We take care of a complete printer setup and installation with printer service Dubai initiatives.
In particular, plotters, photocopiers, and business printers require extra attention during setup. Our experts will guide you through the entire setup process. Additionally, they will set up cartridges, plug the power cord, inspect printing procedures, and test the overall printing.
3D Printer Support
Handling 3D printer repair issues have become easier owing to the best printer repair Dubai services from our technical team.
3D printers are way too different from regular printers. If the temperature adjustments are wrong, then blocked nozzles, snapped and stripped filaments, and messy first layer issues are common. We can fix any problems with 3D printing irrespective of the model.
Here are a few issues that our technicians can deal with:
The 3D print doesn't stick to the bed
Fine details are missing from the print
Droopy and melted prints
Incomplete infill
Running low on filament
Our in-house technicians offer filament refilling, speed adjustments, laser improvements, and nozzle repair. Reach us soon to eliminate issues with your 3D printer.
Plotter Repair
Resolve any kind of plotter errors and random glitches with our quick-response team. Grab the best deals only with us.
We have earned a reputation for delivering quality plotter repair and maintenance services. Mostly our experts receive reports about dead printheads, poor stacking, and paper jams. In addition, upgrading to the right operating system for your plotter might be confusing. Don't worry, as we offer you an all-in-one solution for your plotter.
Our technicians clean the printhead and replace the damaged parts if necessary. On the other hand, they adopt effective anti-static electricity practices to resolve paper jams. Hire our technicians if you are stuck with a particular OS version on your plotter. Call our helpline to book a request for plotter and printer service Dubai.
Reasons to Choose Us
We have already served 500+ customers with their printer repair needs. Here's why you should join us:
On-Site Service
Our printer repair Dubai team is equipped for emergency and on-the-spot repair and replacement services.
Quality Parts
We provide only 100% OEM spare parts for printer service Dubai. Our technical team do not compromise on quality.
Skilled Techinicians
Only certified, vetted, and qualified technicians are recruited with us. Our professionals have been serving customers for years.
Post Service Support
Our technicians take care of the after-repair maintenance and warranty. Your satisfaction with the service quality is our priority.
Affordable Prices
You need not pay any additional charges. We have kept our services reasonably priced and transparent.
Customer Care
Do you want to log a service request? Contact our customer support executives to overcome such issues or know about the details of our service.
Quick & Effective Repair
Our professionals arrive at your location as soon as you book a request. Our technicians offer same-day printer repair services.
Secure Payments
We accept cash, credit and debit cards. All our online payment modes are 128-bit encrypted for customer security.
Frequently Asked Questions
Why isn't the Printer Printing?
Your printer or plotter might fail to print due to software glitches, outdated drivers, improper use, and hardware discrepancies. The printer might not respond at your command, as well. Even if the printer starts printing, you might face poor printing, streaks on printed paper, or any particular error. If you notice any of these, search for a printer repair near me and book a service with us. We offer top-notch solutions for your printer, plotter, photocopier, and more.
Are Printers worth Repairing?
This depends on the printer's age, efficiency, and repair costs. Generally, a common printer should last for 7 to 10 years. If the printer is old enough and its efficiency has degraded, the repair cost is almost 50% of its replacement cost. Thus, you can replace it.
How much does it cost to repair a Printer?
The printer repair cost depends on the issue, spare parts, and labour. Most printer repair Dubai services charge per hour. However, repair and replacement parts might charge extra. Search for printer repair near me and get in touch with us. We provide you with the highest quality repair service at affordable prices. Our technicians will give you an overall cost estimate after a precise diagnosis. If you agree, our experts will proceed with the designated repair.
How can a Printer be Maintained?
Printer maintenance engages numerous steps, from cleaning to proper inspection. Thus, you should hire only experts for reliable printer maintenance after the performance. Avail our Brother printer repair Dubai and maintenance services. We offer a driver update, nozzle check, printhead cleaning and alignment, cleaning the device inside out, and more. Our skilled technicians take care of the cartridges, paper feeder rollers, etc., for an error-free printing experience.
How often do 3D Printers Need Maintenance?
3D printers have to rely on software updates more than any other printers. Therefore, we recommend 3D printer maintenance every six months. This ensures that your 3D printer can offer maximum features along with precision. Additionally, a few tune-ups and optimisations are necessary for 3D printers. We offer a premium and complete maintenance kit for 3D printers. Call us and book your 3D printer maintenance kit today.
What is the Average Lifespan of a 3D Printer?
Any 3D printer should last 5 years, give or take 2 years. However, the lifespan might reach 10 years or more with proper maintenance service. Maintaining a 3D printer can be a bit difficult. Let our 3D printer service Dubai specialists help you. They are experts in lubricating the printer, refilling the filaments, updating the driver, and more. Join our printer repair Sharjah services and protect your 3D printer.