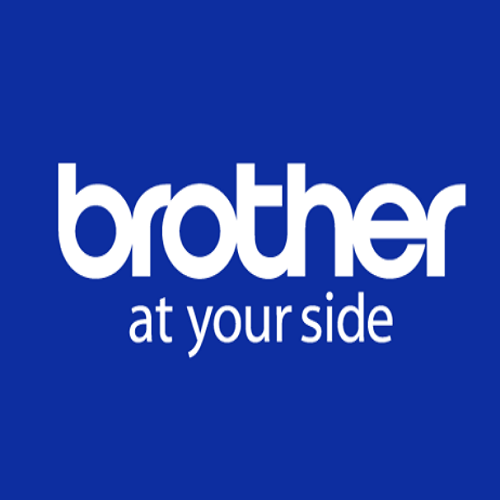 Reliable Brother Printer Repair Dubai
Hire an expert printer repair Dubai team for fast and guaranteed repairs. Fix your printer anytime and anywhere.
Brother printers may offer a great performance quite consistently, but they are not free from problems. So, it can often cause trouble while performing important printing tasks. You must reach out to a professional printer technician without further delay in such situations.
We can provide you with cost-effective, competent and premium Brother printer repair services that you might need. Also, we can repair all types of Brother printers, including –
Brother single-function laser printer repair
Brother multifunction laser printer
Brother ink tank printer repair
Brother Wi-Fi printer repair
Brother all-in-one printer repair
Reach out to us if you need highly professional Brother printer repair services in Dubai.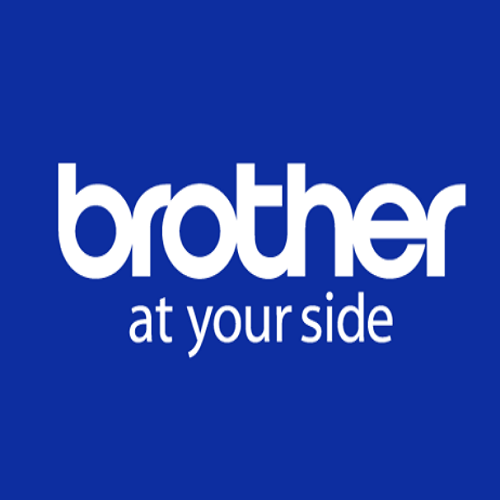 Brother Printer Repair Services We Provide
Our technicians can expertly fix all the common issues you might face with your Brother printer. Here are the common repairs services we offer you as a part of our repair services:
Slow Printing
Increase the speed of your printer professionally if it has slowed down. You can expect a long-term solution to this issue from us.
Try placing the printer and the connected device closer to each other before approaching us. Updating the printer driver and firmware might also offer you an effective solution to this issue.
You can also try restarting the printer spooler service if required. Also, make sure there are no connection issues and reset the printer as a last resort. Book our Brother repair Dubai if none of these steps works.
Paper Jams
You can rely on us to resolve paper jams effectively whenever they occur. Get promising services on time and at the best deal.
Check whether you have overloaded the paper tray if you face this problem. Also, make sure that the papers in the bundle are not stuck together and curled. Are you using the right kind of paper for your printer? Check the type and quality of paper your printer needs if you are unsure.
The problem might often persist even after you take the aforementioned steps. You must book our service so that we can inspect your printer in such cases to ensure a quick solution. We will proceed with the appropriate Brother printer repair service after an accurate diagnosis.
Driver and Setup Issues
Our technical team can help you with all types of Brother printer drivers and setup problems. You get a no-compromise solution.
You might often see a driver error while working with your printer. In such cases, you must try reinstalling the driver for a long-term solution. You must also make sure that you have the right driver for your printer.
Updating the driver might also offer you a long-term solution in many cases. Sometimes, you might also need to update your operating system to fix the problem. Does the problem keep occurring after you take these steps? You must contact us immediately to get our Brother printer repair services in Dubai.
Not Turning On
We can deal with all the power supply issues on your Brother printer. Book our certified and experienced technician for a hassle-free service.
Make sure the fault does not lie in the power source by connecting the device to a different one. You might need to get a replacement power supply unit from us if the issue persists.
Various hardware issues with your Brother might result in the failure to turn it on. We can diagnose such problems within a very short time if you contact us. We will apply the most effective Brother printer repair service based on our diagnosis.
Bad Quality Prints
Our technicians can help you improve the printing quality of your Brother printer. We offer a high-quality repair service and 100% genuine replacement parts.
You must try printing a high-resolution image and check on the problem. If that does not work, you should make sure that the cartridge or printhead is properly aligned. Clean these two components if they seem to be clogged or dirty.
The bad printing quality might also be associated with the paper quality. A driver update can sometimes help you resolve this issue over the long term. Call our technicians for a Brother printer repair Dubai if nothing else works.
Not Printing/ Printing Partially
We can get your Brother printer back to the normal function that has stopped printing within the shortest possible time. Hire our certified technicians, today!
You can also hire us if your printer can only print an image partially. The device might fail to print anything due to an empty ink or toner cartridge. We can provide you with a quick refill in such situations.
Partial printing might indicate a faulty USB cord or spooler problems. So, you must check for these issues if you are not sure about the cause. Call us to book our Brother printer repair services in Dubai if you have failed to resolve the problem effectively.
Strange Noises
We can find the cause of unusual noises from your printer and ensure a reliable solution. You can call us to book an immediate service.
This issue might indicate broken hardware components inside your printer regardless of the model. So, you might want to get the device inspected without further delay.
We will inspect your printer thoroughly by implementing professional methods and equipment without any additional charges. Our Brother printer repair services in Dubai include certified replacements for every hardware component. Moreover, we can provide the best service anytime and at great prices.
Cannot Connect to Wi-Fi
You can also hire us to fix the Wi-Fi connection issues on Brother printers. We employ advanced technology to get the error resolved within minutes.
These problems do not always have something to do with your printer. You can fix the error by removing the printer from your device and adding it again. Restart the printer as well as your router if that does not work. You must also consider using a different Wi-Fi network for a while.
Does the printer keep failing to connect to the network? You must book a Brother printer repair Dubai with us for a quick inspection. We will ensure a long-term solution to the issue once we find out its root cause.
Ink Streaks Over the Papers
We can stop your printer from streaking ink over the prints. Our technicians have years of experience in printer repair and ink management.
The device might be low on ink or toner if you start facing this issue. So, you must keep checking the cartridge level regularly to prevent this issue. You need not necessarily get a replacement cartridge if the existing one is empty. We can provide a quality ink refill service for your Brother printer.
You can also get a replacement cartridge from us if you need one. Changing the print settings or running the maintenance program might resolve this issue in some cases. Our Brother printer repair Dubai services can ensure a highly professional solution if that does not work.
Scanner Problems
Does your all-in-one printer's scanner keep malfunctioning? We can fix your Brother's printer scanning functions efficiently at the best market price.
Make sure you have installed its scanner software properly and reinstall it if required. Also, check whether the scanner's power light is on and contact us if it is not. We can perform a quick diagnosis of your printer's scanner problems anytime.
If required, we will replace any faulty hardware components of the scanner for a long-lasting solution. All you must do is call us and book our Brother printer repair services in Dubai.
Cannot Print From Mobile Devices
Our technicians can resolve the mobile printing issues within a reasonable time. Get prompt service only from the best service provider near you.
You must try restarting both your smartphone and printer for a solution. Clear the printing tasks and assign them again if that does not fix the issue. Does the issue keep appearing repeatedly? Simply switch to another mobile device for assigning the printing tasks.
You must also make sure that your printer model can print from mobile devices. If it fails, you must get a professional inspection for it. We can provide you with that as well as a competent solution within a fairly short time. Our Brother printer repair Dubai can offer an urgent solution to this problem.
Missing Colours
We can find a quick solution for colours missing from your prints. Get the best printer service near your location at the best deal.
This issue might indicate that your printer has run out of the cartridge of the missing colour. So, you might need our Brother printer refill services immediately for a solution. We can also inspect your printer to determine and fix issues that are causing the missing colours.
It is also possible that the ink or toner of the specific colour has dried up. You can prevent that issue by simply printing a page regularly using your printer. Once this problem has occurred, you must dial us for a Brother printer repair Dubai without further delay.
We can provide you with top-notch Brother printer repair services in Dubai. You will benefit in the following ways by hiring us:
Our technicians are certified and experienced in fixing all types of printer problems.
You can easily access our services at a wide range of locations.
We keep our booking procedure simple, and you can place a request over the phone.
You can expect a fast response to your service requests from us at an affordable price.
We offer you quality printer repairs and 100% genuine and guaranteed replacement parts.
Frequently Asked Questions
Why isn't the Printer Printing?
Your printer or plotter might fail to print due to software glitches, outdated drivers, improper use, and hardware discrepancies. The printer might not respond at your command, as well. Even if the printer starts printing, you might face poor printing, streaks on printed paper, or any particular error. If you notice any of these, search for a printer repair near me and book a service with us. We offer top-notch solutions for your printer, plotter, photocopier, and more.
Are Printers worth Repairing?
This depends on the printer's age, efficiency, and repair costs. Generally, a common printer should last for 7 to 10 years. If the printer is old enough and its efficiency has degraded, the repair cost is almost 50% of its replacement cost. Thus, you can replace it.
How much does it cost to repair a Printer?
The printer repair cost depends on the issue, spare parts, and labour. Most printer repair Dubai services charge per hour. However, repair and replacement parts might charge extra. Search for printer repair near me and get in touch with us. We provide you with the highest quality repair service at affordable prices. Our technicians will give you an overall cost estimate after a precise diagnosis. If you agree, our experts will proceed with the designated repair.
How can a Printer be Maintained?
Printer maintenance engages numerous steps, from cleaning to proper inspection. Thus, you should hire only experts for reliable printer maintenance after the performance. Avail our Brother printer repair Dubai and maintenance services. We offer a driver update, nozzle check, printhead cleaning and alignment, cleaning the device inside out, and more. Our skilled technicians take care of the cartridges, paper feeder rollers, etc., for an error-free printing experience.
How often do 3D Printers Need Maintenance?
3D printers have to rely on software updates more than any other printers. Therefore, we recommend 3D printer maintenance every six months. This ensures that your 3D printer can offer maximum features along with precision. Additionally, a few tune-ups and optimisations are necessary for 3D printers. We offer a premium and complete maintenance kit for 3D printers. Call us and book your 3D printer maintenance kit today.
What is the Average Lifespan of a 3D Printer?
Any 3D printer should last 5 years, give or take 2 years. However, the lifespan might reach 10 years or more with proper maintenance service. Maintaining a 3D printer can be a bit difficult. Let our 3D printer service Dubai specialists help you. They are experts in lubricating the printer, refilling the filaments, updating the driver, and more. Join our printer repair Sharjah services and protect your 3D printer.