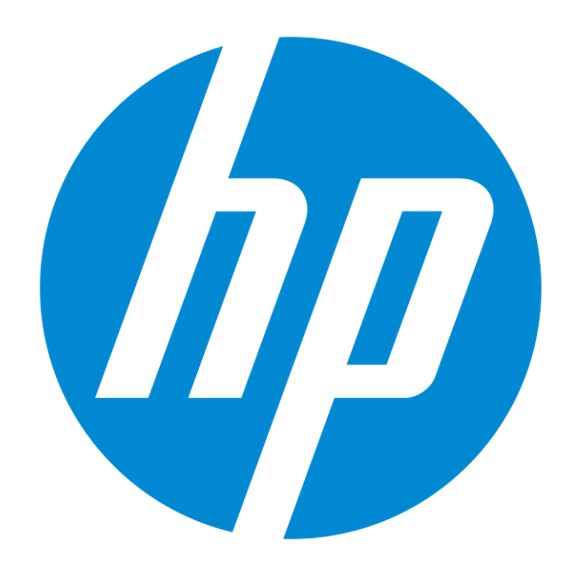 Top-Notch HP Printer Repair Dubai
Hire an expert printer repair Dubai team for fast and guaranteed repairs. Fix your printer anytime and anywhere.
Printers are not free from the common technical issues and might often need immediate repair. Proper maintenance service is required for your HP printer to keep it working without flaws and provide high-end performance.
Thus, you need to contact a highly professional repair service agency to fix major to minor technical problems associated with the printer. As a reputed printer repairing team, we can provide you with efficient repair for all types of printer issues. Our services are available for all types of printers launched by HP, among other brands.
HP inkjet printer repair
HP ink tank printer repair
HP laser printer repair
HP high impact graphics printer repair
HP multifunction printer repair
HP office printer repair
HP professional photo-quality printer repair
HP productions printer repair
Are you facing any HP printer related issues? Reach out to us for a competent HP printer repair Dubai. You can also visit our HP printer service center to get your device inspected and repaired.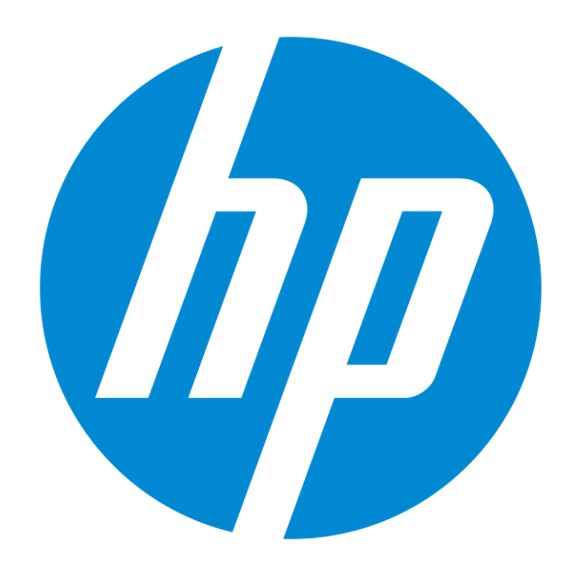 HP Printer Repair Services We Provide
Our technical team can fix all the issues you might face with your HP printer. You can hire us to get an efficient solution to the following issues and many other sudden error occurrences:
Slow Printing
We can fix your printer's speed regardless of the problem that has slowed down the printing.
You can try out various methods to troubleshoot this issue as it has many possible causes. Check for a printer server overload or an overcrowded network if you use wireless printing. Your printer might often slow down while printing high-resolution images. Update your printer drivers and check whether that fixes the issue in your case. Also, update the printer software on your device if you need a quick solution. Close as many apps as possible on your computer if they seem to be causing the issue. You can also reset your printer. Reach out to us and book our HP printer repair Dubai services to get a long-lasting solution. We have considerable experience in fixing printer issues.
Driver Issues and Setup
Our printer technicians in UAE can help you set up your printer. All you need to do is give us a call and complete the booking.
You can try various solutions to your printer's driver issues. Make sure your computer is not missing the printer driver or whether the driver is corrupted. Reinstalling the driver should fix the issues caused due to a damaged driver. You must also try getting a different driver if your system does not support the existing one. Updating your computer's system might also fix the problem in many cases. Get our HP printer repair Dubai if none of these solutions works. We can fix your HP printer related issues within a record time.
Startup Issues
We can provide you with a quick diagnosis and repair for your HP printer power issues.
Ensure you have connected the device properly to power if it is not turning on. The problem might also lie with the power supply cable in many cases. We can offer you a quality replacement power cable for all HP printers. Connect your printer to a different power supply before you decide to get it repaired. We use professional equipment and methods to perform a printer inspection. You can always rely on our HP printer repairs in Dubai for an effective power supply solution. Our team of HP printer technician UAE are efficient in dealing with every printer problem.
Paper Jams
We can offer you a long-lasting solution to HP printer paper jams as well. You can approach our HP printer service center or call us.
Make sure you have placed your papers correctly before contacting an HP printer technician UAE. Also, you must avoid feeding too many papers to your printer at once. Are you using papers of a quality lower than recommended? You might be able to fix the paper jams by getting better quality papers. Avoid placing different types or qualities of paper in the same bundle. You might also need to get better-quality cartridges to resolve the issue. A persisting paper jam might indicate broken rollers. You can get replacement rollers as a part of our HP printer repair Dubai. Our HP printer technician UAE can complete this task within the shortest possible time.
No Printing/ Incomplete Printing
We can fix any printing-related problems you might face on your HP printer. You must check for any signs of an error if your printer has stopped printing.
Check whether the cartridge is empty if there is no error. We can provide you with a refill if that is required to fix the issue. The ink in your printer's cartridge might have dried up if you are using an inkjet printer. You must get a replacement cartridge as soon as possible in such situations. Connection issues can also trigger printing issues or vice-versa. We can provide you with professional assistance to fix that if required. Clearing the printer queue might also do the trick in many cases. Book our HP printer repair Dubai right away if you cannot fix the problem. Our HP printer service center can always offer an effective solution to this issue.
Bad Printing Quality
Our HP printer technician UAE can help you improve the printing quality. Is your printer often directly exposed to heat? If yes, then that explains the bad printing quality.
Removing it from heat exposure should fix the issue effectively in such cases. You must also check the papers' quality if the problem persists. The same goes for your ink quality if you are using an inkjet printer. Faded prints might indicate that your printer's cartridge is almost empty. We can provide you with a quick refill as a part of our HP printer repair Dubai services. Reducing the image's resolution might also help you improve the printing quality. You can also try adjusting the print speed or cleaning the print heads and cartridges. Reach out to us for a quick diagnosis and repair if the troubleshooting fails.
Strange Noises
Our HP printer service center can help you fix all types of weird noises. The cause of this issue depends on the type of sound you can hear from the printer.
In case of any hardware issues, we can provide you with an efficient repair or replacement. Our replacement parts are certified and can help you fix various HP printer related issues. You can check for damaged parts by yourself or call us for an inspection. We can ensure an accurate diagnosis for this issue if you contact us. Hard resetting your printer might also help you stop the unusual sounds in many cases. If that does not work, you can book our HP printer Dubai with a phone call.
Scanner not Working
Our HP printer technician UAE can deal effectively with scanner problems on your printer.
A malfunctioning scanner might sometimes indicate corrupt system files in your computer. You might also need to update your scanner driver for an effective solution. Check for hardware issues in case the scanner malfunction persists. Does your HP printer's scanner seem to be damaged? Reach us for a quality replacement for the broken component. We will ensure a long-lasting solution to the scanner problem regardless of its reason. Before that, you must also check whether the device has a connection problem. Our HP printer repairs Dubai can help you enhance the scanning functions of your printer. We can repair and provide hardware replacements for all HP scanner-printer models.
Ink Streaks on Prints
We can provide you with all the necessary solutions for ink streaks on your prints. If you face this problem, you must book a service with us immediately.
Try reconnecting all the cables you use with the device for a solution. The problem might also have something to do with your print heads. So, you might have to open your printer to fix the problem. We can identify the cause of this issue and fix it within a fairly short time. Update your printer driver if you are using an outdated version. Reinstalling the existing driver can often resolve the problem if you already use the latest one. Book our HP printer repair Dubai if you want a speedy solution to this issue.
Not Connecting to Wi-Fi
We can repair all the Wi-Fi-related issues on your HP printer. You can book our HP printer repair Dubai for this issue in a few simple steps.
Restarting your computer and printer can help you fix this issue for some time. However, you might need professional assistance to ensure a more long-term solution. Check whether your router is at fault for this issue on your HP printer.
Connect the device to another network if required or switch to an ethernet connection. Does it keep failing to connect to the network? Then, you might need to hire us to thoroughly inspect your printer.
Toner Smeared on or Coming Off Papers
Our HP printer service center can provide long-term solutions to toner issues with laser printers. You can rely on us to fix this issue regardless of the HP laser printer model.
We might have to replace your printer's fuser assembly to ensure an effective solution to this issue. You can also approach us for a toner cartridge replacement if required. You need not necessarily visit the service center to get this issue fixed. Our HP printer technicians in UAE can provide a doorstep service if you need it. Ensure you have not spilt the toner inside your printer before calling us. We can also handle the cleaning task as a part of our HP printer repair Dubai.
Ghosting
Our services can help you fix the frequent ghosting you might experience on your HP printer.
You must first check whether this issue has something to do with the power outlet. Connect the device to a different outlet and check whether it keeps ghosting. If it does, then some of its components might need a replacement. We can replace any damaged HP printer hardware parts that can cause ghosting. Before that, we must inspect your printer to diagnose the issue accurately. We will then start the repairing process and complete it without unnecessary delay.
Pages Remain Blank after Printing
You need not worry about blank pages by hiring our HP printer repair Dubai. Call us and we would be happy to fix the printer for you at a minimal charge.
Issue has many possible causes and hence various solutions as well. So, it does not necessarily indicate an empty cartridge in your printer in all cases. Check whether you have installed the cartridge properly and if you have replaced or removed it recently. You should also check for clogged print nozzles and clean them up. Reinstalling or updating your printer driver might also help you resolve this issue. If none of these steps works, your HP printer might have an empty cartridge. You need not necessarily get a costly replacement cartridge in such situations. We can provide you with a quick ink or toner refill at a reasonable price.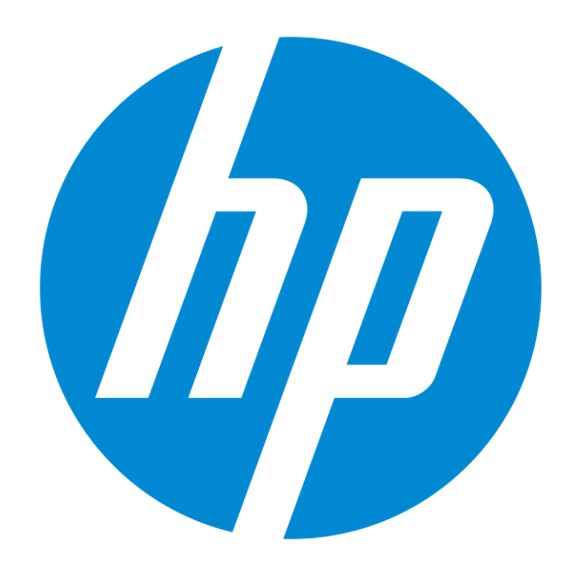 Why Choose Us for HP Printer Repairs?
We are one of the leading choices for fixing HP printer related issues. We have a lot of services to offer you, so hire our competent team of technicians.
Book our HP printer repair Dubai if you want the following benefits:
Skilled and experienced team of printer technicians at your service 24×7.
Easily accessible and wide range of printer repair services.
Quality repair for all the popular printer models from prominent brands.
Highly flexible printer repair services that can ensure customer satisfaction.
Quick and efficient solutions for the common problems on all types of printers.
Top-notch printer repair and replacement parts at the best prices.
Frequently Asked Questions
Why isn't the Printer Printing?
Your printer or plotter might fail to print due to software glitches, outdated drivers, improper use, and hardware discrepancies. The printer might not respond at your command, as well. Even if the printer starts printing, you might face poor printing, streaks on printed paper, or any particular error. If you notice any of these, search for a printer repair near me and book a service with us. We offer top-notch solutions for your printer, plotter, photocopier, and more.
Are Printers worth Repairing?
This depends on the printer's age, efficiency, and repair costs. Generally, a common printer should last for 7 to 10 years. If the printer is old enough and its efficiency has degraded, the repair cost is almost 50% of its replacement cost. Thus, you can replace it.
How much does it cost to repair a Printer?
The printer repair cost depends on the issue, spare parts, and labour. Most printer repair Dubai services charge per hour. However, repair and replacement parts might charge extra. Search for printer repair near me and get in touch with us. We provide you with the highest quality repair service at affordable prices. Our technicians will give you an overall cost estimate after a precise diagnosis. If you agree, our experts will proceed with the designated repair.
How can a Printer be Maintained?
Printer maintenance engages numerous steps, from cleaning to proper inspection. Thus, you should hire only experts for reliable printer maintenance after the performance. Avail our Brother printer repair Dubai and maintenance services. We offer a driver update, nozzle check, printhead cleaning and alignment, cleaning the device inside out, and more. Our skilled technicians take care of the cartridges, paper feeder rollers, etc., for an error-free printing experience.
How often do 3D Printers Need Maintenance?
3D printers have to rely on software updates more than any other printers. Therefore, we recommend 3D printer maintenance every six months. This ensures that your 3D printer can offer maximum features along with precision. Additionally, a few tune-ups and optimisations are necessary for 3D printers. We offer a premium and complete maintenance kit for 3D printers. Call us and book your 3D printer maintenance kit today.
What is the Average Lifespan of a 3D Printer?
Any 3D printer should last 5 years, give or take 2 years. However, the lifespan might reach 10 years or more with proper maintenance service. Maintaining a 3D printer can be a bit difficult. Let our 3D printer service Dubai specialists help you. They are experts in lubricating the printer, refilling the filaments, updating the driver, and more. Join our printer repair Sharjah services and protect your 3D printer.